Each electrolarynx in the Nu-Vois product line provides high quality voice with full control of tone and volume.
Each unit is:
Intra-Oral adapters compatible.
Able to operate on a rechargeable 9-volt battery, as well as an alkaline 9-volt.
Shock and water resistant.
Lightweight — only 4 1/2 ounces with the battery installed!
Made in the USA.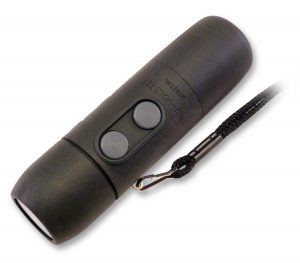 The Nu-Vois III Digital™ is our most advanced model incorporating state of the art electronics that allows full digital control of all functions. Dual On/Off Control buttons that can be set individually for desired pitch and volume.  The advanced electronics are designed to minimize battery draw, allowing for extended battery life.  Five year warranty.  Price:  $625.00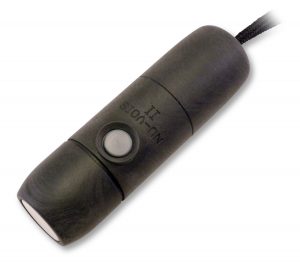 The Nu-Vois II Digital™ allows full digital control of volume and tone.  No disassembly required for adjusting the settings.  Five year warranty.  Price: $595.00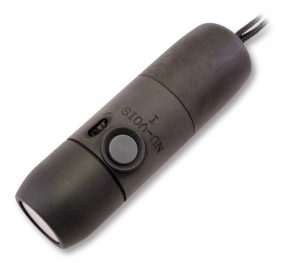 The Nu-Vois I™   provides high quality voice with manual adjustment.  Outer case is made from durable polycarbonate, a high-impact resistance and durable material.  Five year warranty.  Price:  $550.00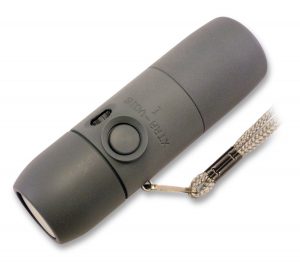 The Xtra-Vois I™ .  Makes a great back up device.  One year warranty.  Price:  $395.00